I have been "walking" the
Pacific Coast Trail
on the
Walking 4 Fun
website for a LONG time. This trail is
2689.6 miles long
and runs from Mexico to Canada. I finally finished it on January 12, 2019!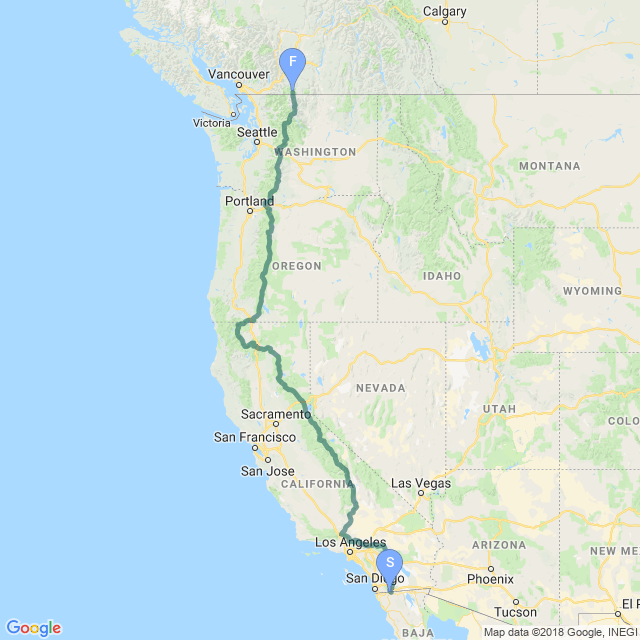 Walking 4 Fun has multiple world-famous trails to chose from and it's all for free. Pick a trail and manually add your steps for the day or connect it to your Fitbit and let it log your steps for you. At the end of the day, you can see photos on the trail for the location you are in. Type notes if you like for future travelers to read. Invite friends to walk with you and you can see each person's progress on the trail. As in most other location-based platforms, you can find me on the trail as
NativTxn
. You do not have to finish a trail before moving on. Is it winter and you want to see warmer climates, try the
Arizona Trail
. Is it summer and hotter than Hades? Check out the
Wonderland Trail
. Try the
Camino Francés
and walk the trail portrayed in the movie
The Way
.
I am now currently on the
Great Allegheny Passage
. The Great Allegheny Passage (GAP) is a rail trail connecting Cumberland, Maryland, with Pittsburgh, Pennsylvania. Most of the trail was built on the abandoned grades of the Western Maryland Railway through Connellsville, then on the Pittsburgh and Lake Erie Railroad on to Pittsburgh. See you on the trail! 🚶🏻‍♀️